Even though carpet isn't usually something you buy every day, it's important to remember that what you choose can affect your quality of life, comfort level, and even your home's aesthetics! But with so many different kinds of carpet on the market, how do you know which one will be right for you? Here are essential features that can affect the quality of your new carpet, so let's look at them and figure out which features matter most to you!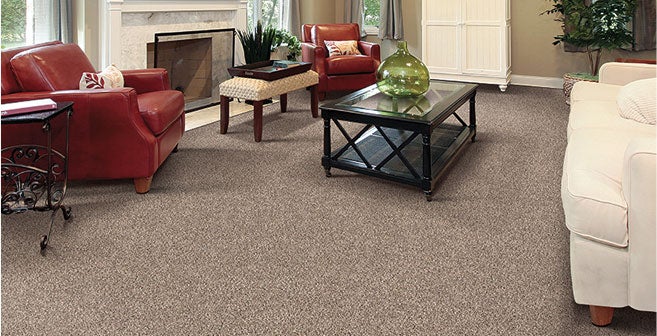 Carpet Fibers
When considering the best carpet choice for your home, looking at the various carpet fibers available is essential. Different carpet fibers have distinct characteristics that affect the performance of your carpet. The most common types of carpet fiber are nylon, polyester, olefin, and wool. It's essential to consider the performance characteristics of each type of carpet fiber when choosing the best option for your home. Nylon is the most popular choice, offering superior strength and resilience, which makes it great for high-traffic areas.
Polyester is known for its softness, colorfastness, and resistance to staining. Olefin is a durable synthetic fiber that resists mildew but can easily mat down in areas with heavy traffic. Wool is naturally resistant to dirt and stains and provides a luxurious feel, but it's more expensive than other options. You can contact carpets Birmingham experts for quality, safe, aesthetically pleasing, safe, durable, and professional advice on choosing the best carpet that fits your lifestyle and needs.
Carpet Pile
When choosing the best carpet for your home, you'll want to consider the carpet's pile. The pile is the height and texture of the fibers and how tightly they pack together. The types of carpet piles available include looped, cut and looped, textured, and frieze. Loop pile carpets consist of uncut loops of yarn, creating a soft and casual look that is perfect for high-traffic areas.
Cut and loop carpets have cut and looped yarn, creating a unique texture and visual interest. Textured rugs have a longer pile with various twists, turns, and loops resistant to matting and crushing. Lastly, Frieze carpets have tight, twisted fibers that create a fuzzy effect that can hide footprints and dirt.
Carpet Pattern and Style
When shopping for carpet for your home, it is essential to consider all factors that will affect your final decision. One key factor to consider is the pattern or style of the carpet. The carpet pattern is the design or layout of the fibers. There are many different carpet patterns, from modern to contemporary to traditional and classic. When deciding on the best carpet pattern for your home, consider the other design elements in the space.
For instance, if you have a more traditional decor, you may want to opt for a more traditional-looking pattern, such as a plush shag or a timeless Berber. If your home decor is more modern, then a contemporary carpet pattern like geometric or abstract patterns can work well. Also, think about the color of the carpet and how it will complement your other design elements.
If you have neutral-colored walls and furniture, you may choose a bold pattern or vibrant color to add some life to the space. A softer color palette may work better with brighter walls or furniture. Irrespective of your chosen style or pattern, remember that your carpet should reflect your style and blend seamlessly into your home's overall design.
Carpet Backing
Carpet backing refers to the underside material that helps to keep the pile fibers together and in place. Carpet backing can consist of jute, polypropylene, or polyester, each with advantages. Jute is a natural fiber that is biodegradable, durable, has low moisture retention, and low thermal conductivity, making it ideal as a good heat insulator for high-traffic areas.
Polyester backing is lightweight and flexible but not as durable, so it's best for low-traffic areas like bedrooms. The right carper backing will provide dimensional stability, strength, warmth, and durability. However, adding carpet padding of synthetic rubber or foam will help insulate from cold floors and offer some cushioning underfoot.
Carpet Bevels
Carpet bevels or carpet edges refer to the cut of the fibers at the edge of the carpet. Bevels can vary greatly in size and shape and can significantly affect the overall look of your carpet. When selecting a rug, it is crucial to consider the size and shape of the beveled nosing. A standard carpet butt cut is the most common type of carpet edge. That type of carpet edge finishing has square edges that are all the same length, providing a uniform look but may not suit all styles.
You may consider a curved carpet edge for a more contemporary look. A curved one has smooth curves on the edges, giving it a more modern appearance. It would help to consider how thick or thin you want your bevels. Carpet with thicker carpet bevels will create a more luxurious, plush feel and can handle more foot traffic than thinner bevels. On the other hand, lighter carpet edge finishes will give your carpet a sleeker and more streamlined look.
Conclusion
In conclusion, when selecting the best carpet for your home, there are several features to consider. Think about the style of the flooring rug, its colors and patterns, the pile and density, the fiber material, and its stain resistance. Depending on your lifestyle, budget, and preferences, you may have a better chance of finding a carpet that fits your needs by considering these factors. Doing so ensures that you equip your home with the right type of carpet that will look great and last for years.